Galleries

Copyright Catherine Buchanan 2022
Contact: clbnyart@gmail.com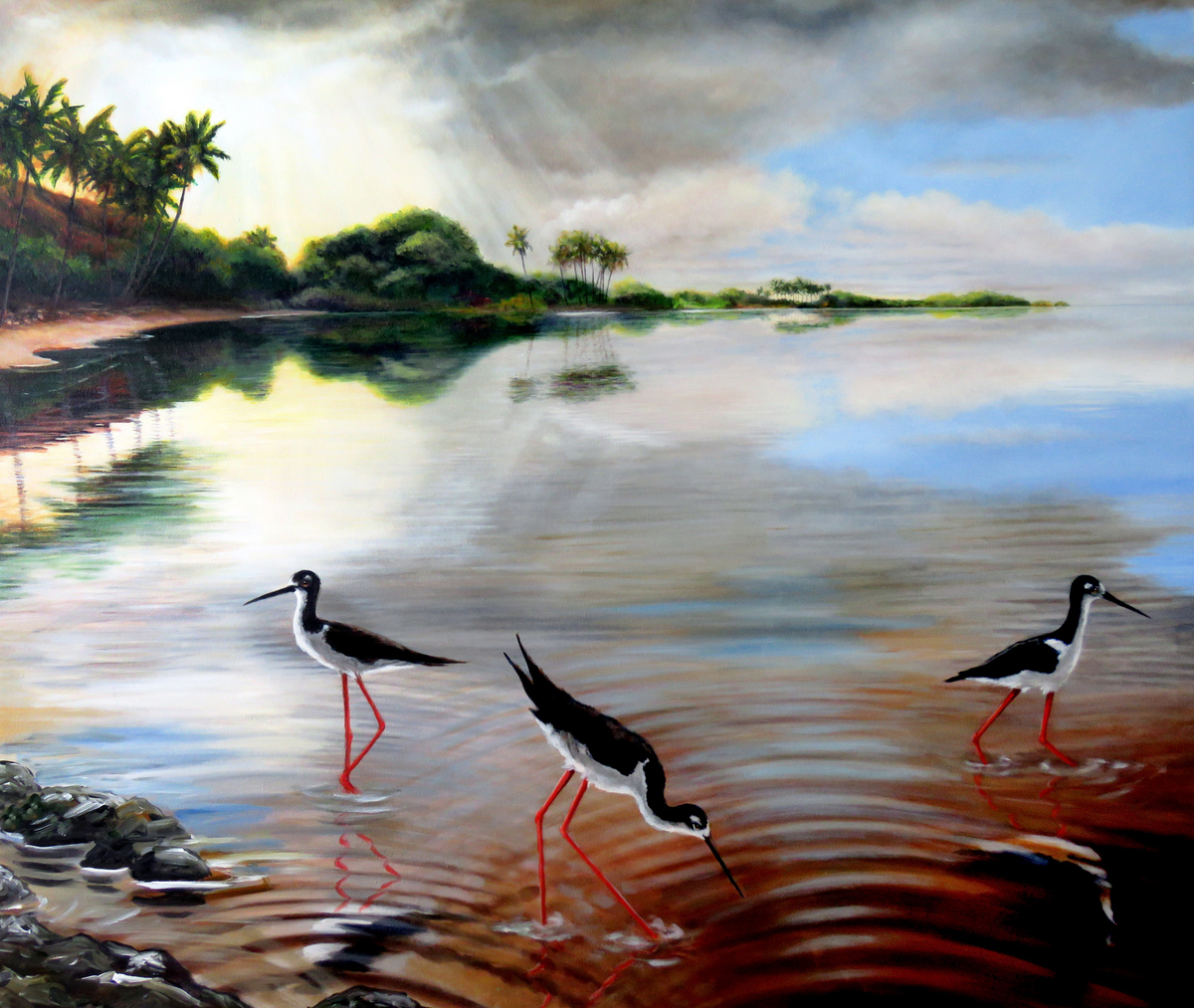 Hawaiian Stilts, Molokai, 46x54", currently on loan to Ho'olehua Airport, Molokai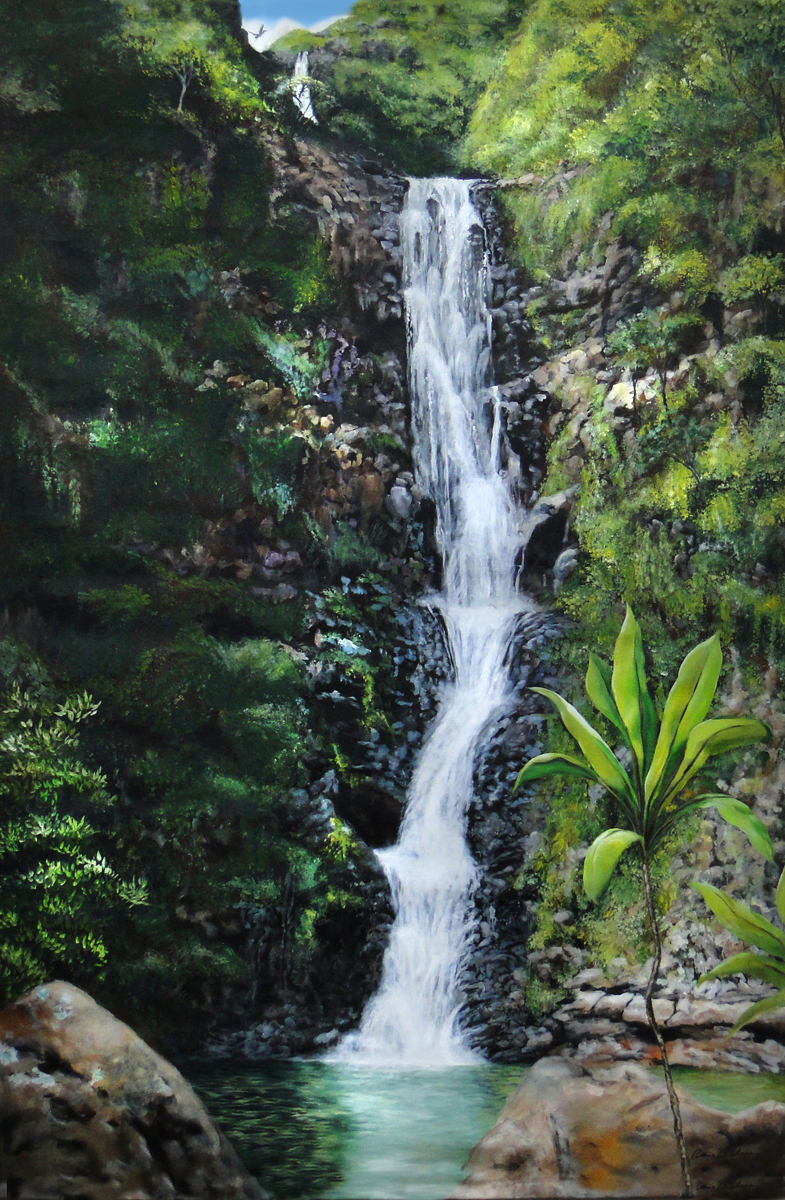 Kahiwa Falls, Molokai, 8x20", sold
Mo'oula Falls, Halawa Valley, Molokai, 44x60", sold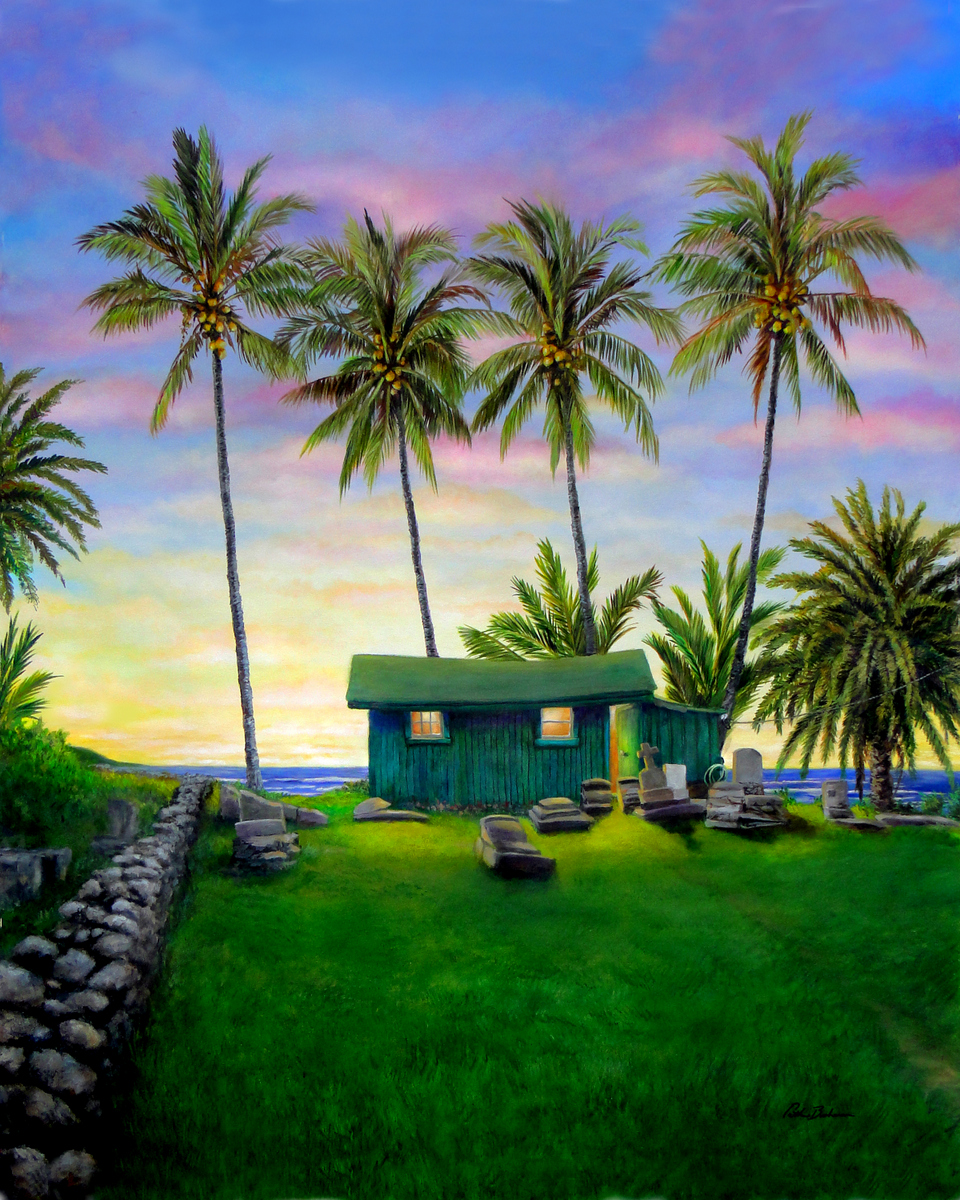 Aunti Gertie's Beach House, Kalaupapa, Molokai, 46x52", sold

Pelekunu 'Apapane, dyptich, 60x120", currently on loan to Ho'olehua Airport, Molokai
Saint Damien of Kalaupapa, Molokai
Once the Front Door, Landing at Wailau, Under a Prayer Tree &
With the Children
originals sold, prints are available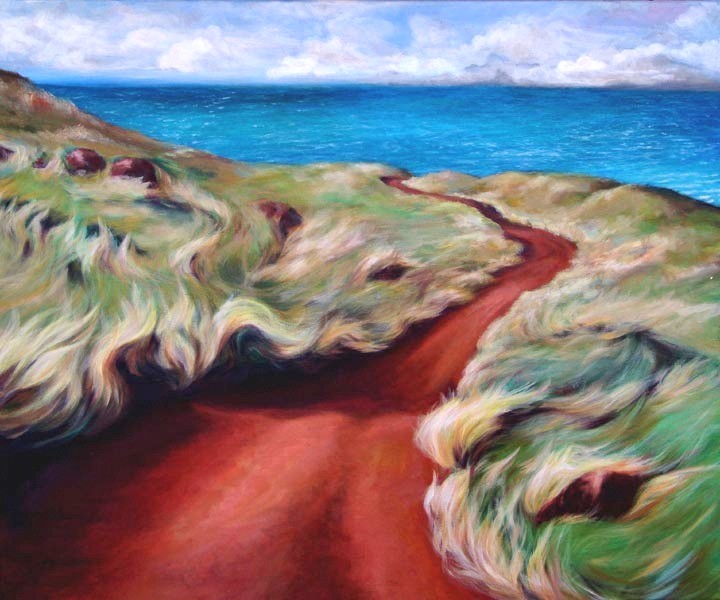 Road to Mo'omomi, Molokai, 16x20", sold
For over 10 years I've displayed paintings at the Ho'olehua Airport. As it's an open air facility the paintings eventually self-destruct. I've replaced and repaired them many times over the years. The backs are the perfect hiding place for geckos to lay eggs and other fun creatures to hide. I've always said that I'd rather have my work seen, no matter what happens.
One painting came back from a restaurant with spaghetti stuck to it. Paintings have been stolen and only once one was slashed by a disgruntled employee in an office lobby in San Francisco. Hanging art in public means some loss, but the rewards, when people smile or write to tell me they enjoyed the work, make it all worthwhile.

Molokai is remote, mysterious, rural and incredibly special. The ecosystems range from lava dessert to high mountain rain forest to long, empty beaches and fragile coral reefs stretching the length of the island. Often called the most Hawaiian island, Molokai celebrates local culture with style. Red dirt roads cross the island, granting 4WD access to the most pristine beaches in Hawaii. The Kalaupapa trail, the Kamakou Nature Preserve boardwalk trail and swimming ashore at Wailau Valley challenge hikers, but the rewards are phenomenal.
Molokai