Galleries

Copyright Catherine Buchanan 2022
Contact: clbnyart@gmail.com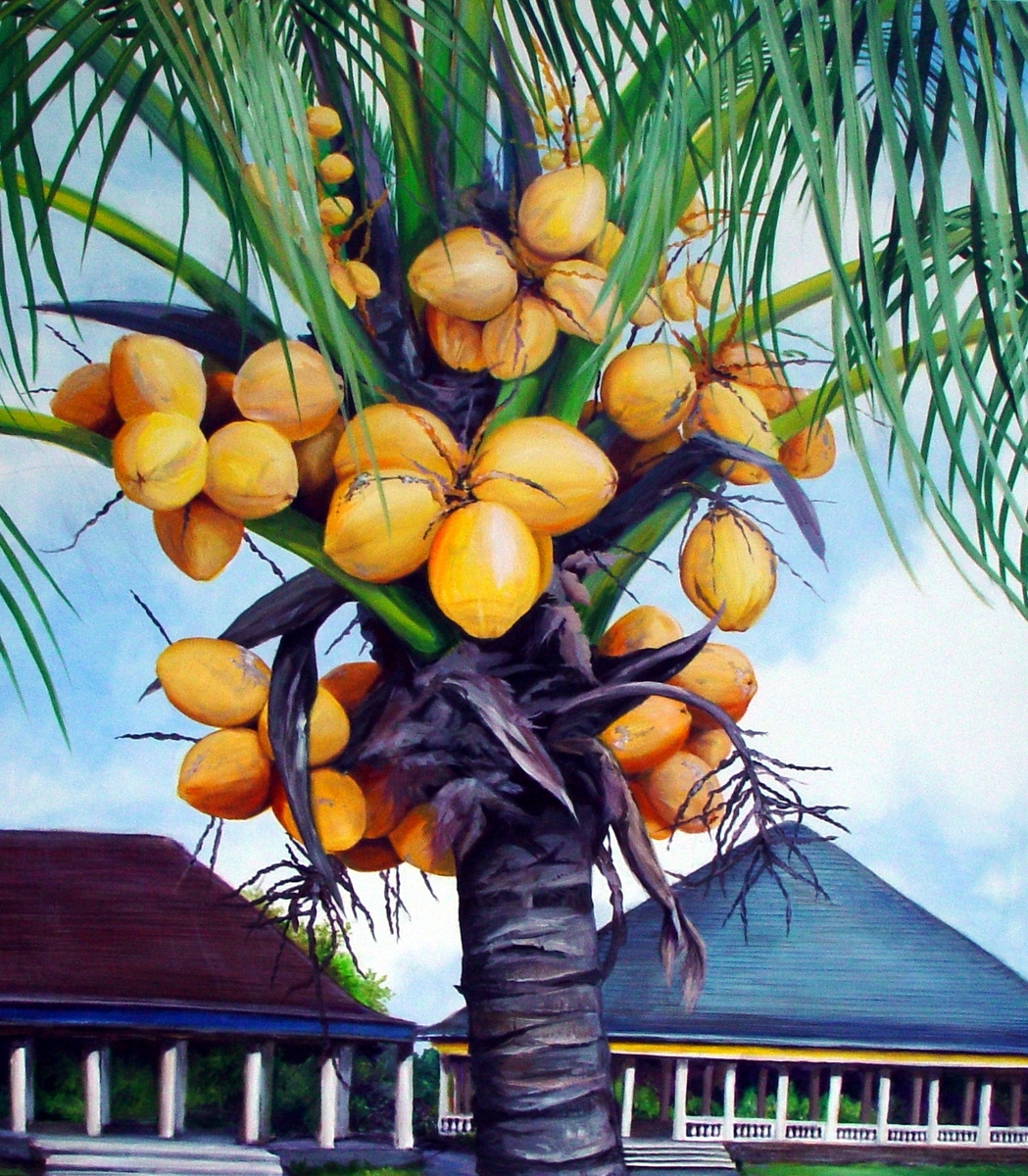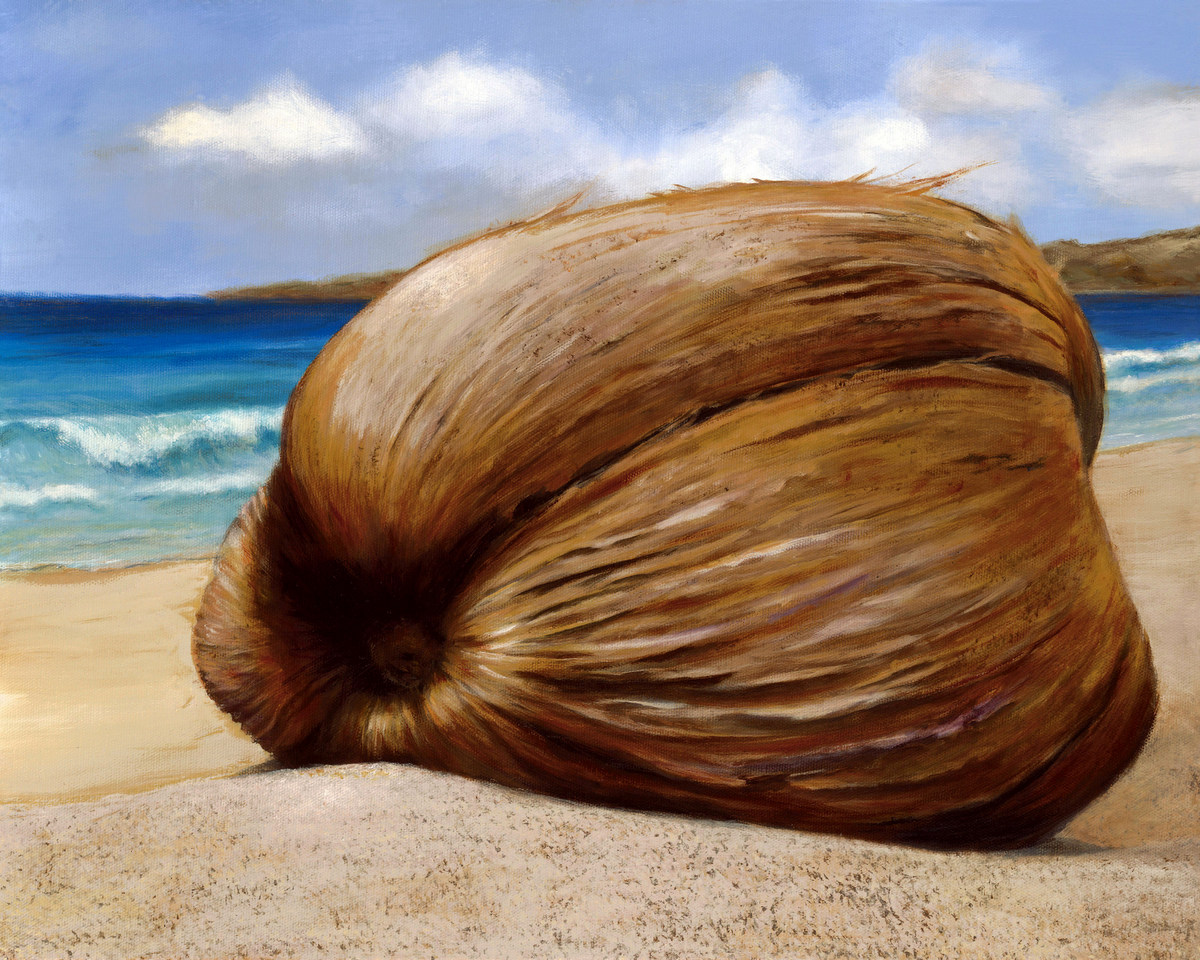 While I often dreamed of traveling to exotic places, I never imagined painting coconuts.
As life sustaining plants and incredible survivors, they define the tropics.
Who imagines a tropical island without them?
Coconuts are even seen far out to see, floating merrily to other islands.
There's something cheerful, even comical about them. I don't currently have any paintings of coconuts for sale, because fortunately they have all sold, but
I always welcome inquiries about commissions.
Coconut Tree & Fales, 50x60", purchased by Feleti Barstow Library, American Samoa, for the permanent collection
Beach Coconut, 16x20", sold, prints are available
Coconuts